Buy Kenya Mangetout (Snow Peas & Sugar Snap) Directly From Exporters & Suppliers - Best of 2022 Market Prices
Get Instant Quote
Selina Wamucii is your got to partner for fresh and healthy Kenya mangetout both for export and the local market. We source our Kenya mangetout from smallholder famers.
Mangetouts are a kind of peas which are flat-podded. They are cooked and eaten together with their pods when the peas inside are still small. Kenya mangetout, like the rest world over, are used in a number of dishes and recipes. They have several nutritional benefits such as richness in Vitamin A, C, and K. Vitamin A helps in growth and vision while Vitamin C helps in fighting infections. Vitamin K on the other hand helps in the formation of strong bones. Mangetout are also rich in folate which is required by pregnant women to help prevent neural tube defects in developing foetuses.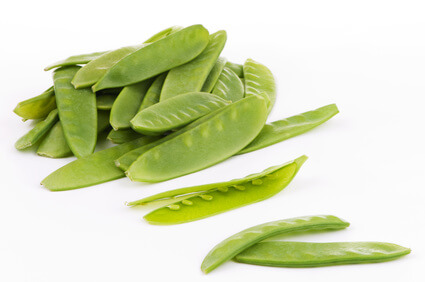 There are two main types of mangetout which are grown in Kenya. The first one is the flat-podded type which has very large pods and little seeds. The second is the sugar pea type which has fleshy and rounded pods. Selina Wamucii exports both types of mangetout.
Kenya Sugar Snaps are no doubt a testimony to what has always been said that a delicious, well cooked meal is good for the soul. Kenya's sugar snaps will add a distinctive flavour to transform your home cooking into an award winning culinary delight, guaranteed to satisfy that sweet spot inside your soul.
Sugar snaps from Kenya are enjoyed around the world. Over the years, the collective taste buds of the modern population have become more refined and people are becoming more creative and bold in their choice of ingredients in order to create delicious meals to satisfy an increasingly sophisticated palate.
Sugar snaps stand out from other varieties of peas due to their distinctive sweetness. In fact, sugar snaps are the sweetest variety of peas that have ever been explored and grown. Because of this flavor, sugar snaps can be eaten on their own as a delicious, healthy snack. Kenyan sugar snaps, like others, can also be used in some delightful dishes that are easy to prepare, but will be guaranteed to satisfy and be a hit at any dinner party. A sugar snap and mango salad will easily combine to make a hit for a summer dinner party. Why not add Kenya Sugar Snaps into a stir fry dish to add a sweet aroma and taste?
Sugar snaps have been grown in other areas of the world, including the Mediterranean regions, but Kenya sugar snaps are grown on the slopes of Mt Kenya, which provide ideal growth conditions. These peas grow best in cool, moist conditions, but tend to be damaged by temperatures exceeding 30 degrees and by frost, at cooler extremes. Because the temperature varies with altitude, these peas are located on mountain slopes at the ideal temperature. The optimal climatic conditions help Kenya sugar snaps to thrive, making Kenya an ideal choice for importers of quality sugar snaps.
A wide variety of sugar snaps are exported by Selina Wamucii including;
Dwarf or Bush Pods: They grow on longer vines and can be planted along fences or walls.
Tall climbers: As the title suggests, have vines that can reach 6 feet and above.
Some sugar snaps have a string that is required to be removed prior to use or they can also come in a stingless variety, which many customers find to be a superior option. Interestingly, Super Sugar Snap and Cascadia varieties are resistant to a powdery mildew that can occur in humid locations.
If you are looking for sugar snaps that are grown in the most optimal conditions in the world and are keen on a delicious addition to your recipes, Selina Wamucii can supply just the right type of sugar snaps from Kenya. Place your order and satisfy your sweet spot. We promise cutting edge experience in culinary delight.
So let Selina Wamucii be your go-to partner in supplying prime and fresh Kenyan mangetout. We are always ready to go to the farm and pick the best for you, any day, any time.
Get Instant Quote
Are you a producer of Kenya Mangetout (Snow Peas & Sugar Snap) or other products?
Apply to sell your produce directly to buyers worldwide.