Buy Fresh Kenya Eggplant Directly From Exporters & Suppliers - Best of 2022 Market Prices
Get Instant Quote
Selina Wamucii exports fresh and healthy Kenya eggplants to the rest of the world, sourced from family growers. We also serve the local market.
The ancient ancestors of eggplant grew wild in India, and were first cultivated in China. Its scientific name is solanum melongena or aubergine.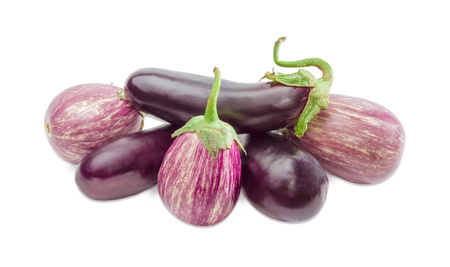 In Kenya its commonly known as aubergines or brinjal and is easily found in local markets. It belongs to the nightshade family of the vegetables which comprise of the tomatoes, potatoes and sweet pepper. It grows exactly like the tomatoes, hanging from vines of the plant. Eggplant has a pleasant bitter taste and a spongy texture. Kenya eggplant seed germinates in 7 – 14 days depending on the heat and the moisture content. Harvest is done 16 to24 weeks after sowing when the skin of the fruit is shiny and unwrinkled. Generally early short duration varieties yield about 25 to 30 tonnes and long duration up to 45 tonnes.
Growing Eggplant in the perfect husbandry conditions
Because of their subtropical climatic acclimatization, eggplants are accessible on Africana and North American soils alike, where you sow them onto the earth with proper spacing between the cornrows.  The perfect temperatures range from 20 to 28 degrees Celsius with a pH level from 5 to 7, for perfect yields. The growth periods in Kenya are usually from May to June, August to September and December to January.
Varieties
With size parameters varying with each variety of eggplant, growth conditions, maturation periods and coloration are some of the factors to look into before choosing any of our varieties below:
The oval to oblong eggplant produces large, oval-shaped, purplish to black eggplants.
The Japanese eggplant matures fast, producing long slender fruits.
The small-fruited eggplant blossoms into green fruits, including white lavender and purple varieties.
There are also novelty eggplants that include such unusual types as orange Turkish eggplant, green Thai eggplant, and the egg-shaped eggplant.
Health benefits
Eggplant is a true source of fibers and acids for digestion. The former provides the body with sufficient roughage for proper digestion and bowel movement. Fiber also stimulates the secretion of gastric juices that facilitate absorption of nutrients and the processing of foods.
Anemia prevention: Since deficiency of iron poses a danger to especially expectant women, as it manifests as anemia, consumption of eggplant is necessary for it fosters the body with the missing iron deposits that help form the red blood cells.
Brain and aural function: as a rich source of phytonutrients, consumption of Kenya eggplant or any other eggplant will improve recognition functions and will improve nerve communication. The brain also requires sufficient blood to function, and with the potassium component, eggplant helps boost brain abilities to see detail, boost memory and enhance other functions.
In weight loss:  Fat burning is a must-have in any health list out there and since eggplant has no trace of fat, it is well placed to not only curb weight gain but reduce obesity.
Fights diabetes: with its low soluble carbs, eggplant is ideal for diabetes management.  The fruit regulates glucose and insulin activity within the body.
Curbs birth defects:  Expectant mothers need high levels of folic acid to buffer the fetus against neural tube defects.  With their high folic acid levels, eggplants combine into a ready, nutritional snack when expecting.
For perfect bone health: Eggplants have sufficient dosage of iron and calcium minerals that aid in bone formation.
In cancer prevention:  as an anti-oxidant, eggplant consists of chlorogenic acid which is a powerful aide in eradicating free radicals in the fight against cancer.
Did you know that eggplant is rich in fibers, vitamins and minerals all suitable for combating or preventing the disorders below?
Selina Wamucii's Kenya eggplants are a class of their own in preventing formidable diseases like cancer. Make an order with us today for a bright shiny day of health ahead!
Get Instant Quote
Are you a producer of Fresh Kenya Eggplant or other products?
Apply to sell your produce directly to buyers worldwide.