Buy Fresh Kenya Pineapples Directly From Exporters & Suppliers - Best of 2023 Market Prices
Summary
Produce
Kenya Pineapple
Varieties
Smooth cayenne,MD2, Sweet & Baby
Size
6,7,8,10
Packaging
Corrugated board cartons
Season
Throughout the year
Storage
7 -12 °C
Transport conditions
Controlled atmosphere 7 - 12 °C
Get Instant Quote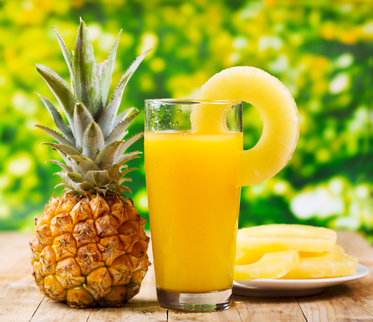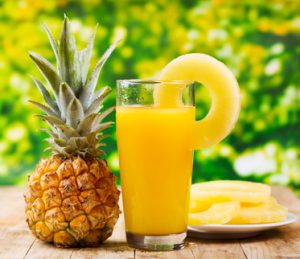 Selina Wamucii exports fresh and healthy Kenya pineapples to the rest of the world. Our fresh, sweet and juicy Kenya pineapples are sourced from smallholder farmers. We also serve the local market.
Kenya pineapples, a delicious part of diets around the world today, were once so exotic-and correspondingly expensive-that people would rent them in royal hothouses in Europe, putting them on display for guests at fancy dinners as a show of their sophistication and wealth.
Selina Wamucii exports Smooth Cayenne pineapples, MD2 pineapples, Sweet & Baby Kenya Pineapples that we source from local farmers. While pineapples are pretty to look at, bringing to mind stunning vistas of tropical locales, today we prefer to actually eat them-a no-no back in the rental days of the 18th century. Luckily for this generation, pineapples are now readily available. Whole, canned or juiced, we love to include them in our favorite recipes. That's a good thing, as the wholesome fruit with the prickly exterior provides us with a long list of health benefits.
We all know the upside of eating more fruits and vegetables. A healthy diet helps combat obesity, heart disease and diabetes, increasingly common afflictions given our diets and lifestyles. Specifically, the nutrients in pineapples can help us address common health concerns.
Potassium, for instance, plays an important role in lowering blood pressure, while beta-carotene helps lower the instances of asthma. And we've all heard of vitamin C's ability to ward off colds. More pressingly, the powerful antioxidant combats the free radicals in our systems behind the growth of cancer.
Pineapples have well-studied anti-inflammatory properties, which makes them a powerful ally in fighting the cause of many health woes, from gum disease and sore throats to gout and arthritis.
Not bad for a fruit most of us simply love for its taste. Unlike some foods, this one is not only guilt-free, it's actually good to have more of it.
Meeting the growing local and global demand for Kenya pineapples is what we're all about here at Selina Wamucii. With a climate just right for many a tropical delight, Kenya is home to the finest pineapples and our company is committed to supply the best Kenya pineapples to consumers around the globe.
With emphasis on the highest quality, Selina Wamucii ensures that our Kenya pineapples bring you the best of all the good stuff the tasty treat has to offer. We do the handling and export of fresh Kenyan pineapples, you get the full benefits. Eat up Kenya pineapples from Selina Wamucii, enjoy. No matter the volumes you want, Selina Wamucii will deliver.
Get Instant Quote
Are you a producer of Fresh Kenya Pineapples or other products?
Apply to sell your produce directly to buyers worldwide.