Buy Kenya Cabbage Directly From Exporters & Suppliers - Best of 2021 Market Prices
Get Instant Quote
Selina Wamucii provides high quality Kenya cabbage to the local and export market. We source our Kenya cabbage from family growers in Kenya.
Kenya cabbage (botanical name Brassica Oleracea) constitutes one of the most common family of vegetables in terms of daily use in the country and the world. They consist of multiple overlapping foliages in a light green color that in some species like broccoli, can turn purple. The leafy crop is a basic cure, in its elementary cooked form, of multiple diseases ranging from digestion problems like constipation to bone disorders like rheumatism if partaken as part of the diet regularly.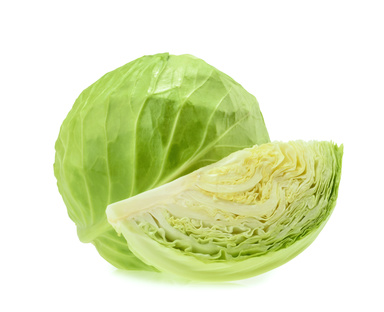 The history of this leafy vegetable derives from Europe around 1 millennia B.C. where it enjoyed cultivation in civilized society. It later went on to form the staple of some dishes in Medieval Europe. The crop has developed in all climes courtesy of its withstanding ability to conserve water and grow in sunlight: for example, its European adaptation owes to the fact that during the summer when there are extended hours of light, its foliage can continue to develop to enormous sizes.
Kenya cabbage has become one of the most sought after of all varieties that have descended from a number of cultivars. This is because it is sizable, fresh and has a pleasant creamy white interior. Its growth requires a cool environment with moisture conditions throughout its three seasonal months. As an annual crop, this vegetable requires only one harvest though some farmers leave it after picking the leaves for a second harvest, this time for its seeds.
Arguably, despite being a cool weather crop, Kenya cabbage is most common to find in dry areas where irrigation is the main method of cultivation. Cabbage farming requires plenty of moisture for it to develop bulky, leafy heads that look like domes in the best formed crops. The temperatures to enhance growth of our best sourced cabbages are usually within the accredited 16-degree to 20-degree celsius optimum.
For propagating cabbage from Kenya, there are two sources of seeds that have stood the test of time with family growers as a perennial favorite for both home consumption and commerce. The first one is the Kenya Seed Company seed variety that is in massive use throughout the country. Perhaps the best known of all is Copenhagen as well as Gloria F1 cultivars. However, farmers sometimes use certain methods of producing their own seeds though this requires patience: leaving some cabbages on the farm for them to develop seeds.
A typical growth schedule for Kenya cabbage that Selina Wamucii derives from family growers constitutes a month-long nursery propagation of seeds. The best depth to implant the seeds is about half an inch deep. This will provide 15-centimeter high seedlings that are ready to transplant on deep rows that observe water per few heads to the maximum. Farmers sometimes have to flood the whole row while taking care not to overrun banks during the hot season.
Harvesting of Kenya cabbage follows stringent international measures to ensure they reach the market in the right condition. They usually require a sharp blade to sever the stalk a few inches below the lowest leaves. The root system is left on the ground for mulching purposes.
The maintenance of Kenya cabbage is relatively a painstaking job, but then, the right approach always delivers results of a cabbage that measures up well internationally and looks sumptuous even when raw. Normally, farmers have to look after the water delivery system to overcome drought. Secondly, water logging can cause drowning of seedlings and even shallowly rotted mature crops and thus the need to use drip irrigation well.
In terms of nutrition, here are some of the benefits
Owing to its high Vitamin C proficiency, the cabbage intake reduces related diseases like bleeding gums, dry lip edges and weak immunity against disease. In fact, nutritionists forward the fact that cabbages feature more Vitamin C than fruits like orange.
Eczema and jaundice are also easy to combat by merely consuming these vegetables daily due to the high content of anti-aging vitamins and roughages.
For people suffering from ulcers, constipation and gas buildup, the cabbage is a rich source of roughages for combating these stomach and digestive disorders.
You can also prevent swelling or inflammation though consumption of the vegetable as it contains glutamine, a rich source of cadmium, in turn a healing agent over joint pain, allergic reactions and skin conditions.
Cabbages also improve eyesight owing to their expanded content of beta-carotene, the building blocks of vitamin A.
Selina Wamucii is the best source of this vegetable, sourced from committed family growers in Kenya.
Get Instant Quote
Are you a producer of Kenya Cabbage or other products?
Apply to sell your produce directly to buyers worldwide.