Buy Kenya Bell Pepper (Capsicum) Directly From Exporters & Suppliers - Best of 2022 Market Prices
Get Instant Quote
Selina Wamucii provides high quality Kenya capsicum both for the local market and the export markets. Our Kenya capsicum   (Pilipili HoHo in Swahili) are sourced from family growers and posses amazing transformation power. Not only can they transform a bland dish into a culinary masterpiece but they also possess the ability to transform your health. Capsicums, more commonly referred to as peppers, can be found in any grocery store, but if you want the best you must look to Kenya Capsicum. Selina Wamucii sources the very best of the mild spice from local family growers.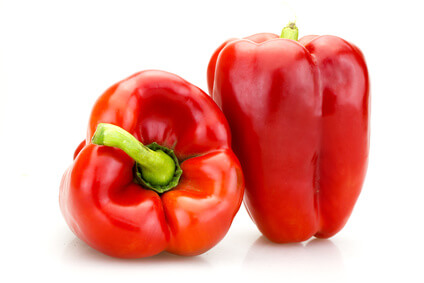 Over the past decade Kenya has become famous in the culinary world for producing some of the world's best tasting peppers. Among the many growers of Capsicums in Kenya, Selina Wamucii has gained a reputation for some of the highest quality and most consistent peppers in the market today.
Kenya is the perfect location for growing the best peppers money can buy. The rich soil, optimum temperatures and perfect growing season make Kenya the ideal environment for growing both spicy and mild capsicums. Selina Wamucii's family growers use the traditional, time honored methods of growing peppers to grow the tastiest, healthiest, most environmentally friendly capsicums that are exported from Kenya to the world.
Benefits of Kenya Capsicum
People around the world are awakening to the enormous health-benefits of a balanced diet. Capsicums are rich in vitamins and nutrients such as beta-carotine, vitamin A and C, key anti-oxidants that help to eliminate free-radicals in the blood stream and preventing cellular damage. They are also rich in Tannins, which aid in the digestive process and help to boost the metabolism, burning up additional calories. Kenya capsicums also help to reduce pain. Since capsicums are low in calories but high in dietary fiber and nutrients, they are ultimately essential for any balanced, healthy diet.
Whether you are looking for the sweet green Kenya capsicums or the colorful red and orange Kenya capsicums for a relish tray, or something more spicy, Selina Wamucii is your trusted partner.
Get Instant Quote
Are you a producer of Kenya Bell Pepper (Capsicum) or other products?
Apply to sell your produce directly to buyers worldwide.