Buy Kenya Carrots Directly From Exporters & Suppliers - Best of 2022 Market Prices
Get Instant Quote
Being one of the world's best known superfoods, Kenya Carrots boast numerous health benefits. It is therefore no big surprise that they are in such high demand. There is continuous search for high quality carrots from Kenya, thanks to the soils and climate which provide the perfect environment for growing attractive, deep orange carrots. And as a renowned grower and exporter of quality Kenya carrots, Selina Wamucii is always proud to provide access to all popular varieties of carrots suitable for export.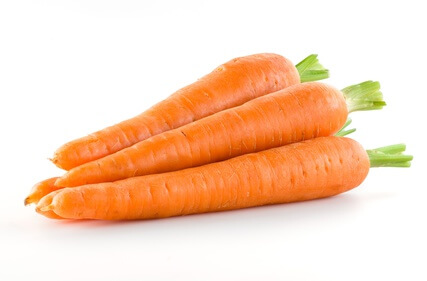 Carrots are popular because they serve as as an excellent source of beta carotene, which in turn is a precursor to vitamin A. Additionally, they contain high amounts of vitamin C, vitamin K, iron as well as antioxidant agents and many substances that are necessary in our daily nutrition needs.
Carrots thrive in well-drained, fertile soils and air temperatures between 15 and 20 degrees Celsius. The soil and climate in Kenya, including the abundant sun, provide for a suitable environment that allows good and consistent growth of carrots. Kenya carrots thrive throughout the year, their quality guaranteed and sustained. The best Kenya carrots are characterised by a perfect orange colour and attractive internal flesh with high nutritional values.
Common varieties of Kenya Carrots
The most common varieties of Kenya carrots exported by Selina Wamucii include;
Nantes: A long, straight and tasty carrot which is cylindrical and straight with a rounded tip.
Super Kuroda: An excellent carrot with a straight tapered shape leading into a point.
All these varieties and more are professionally grown, packaged and exported by Selina Wamucii. Please contact us to find out how Selina Wamucii can assist you to import top grade carrots from Kenya, to a destination of your choice. We export Kenya carrots to most destinations, ports and airports, worldwide. It's always a pleasure to explore and will certainly be happy to have you receive the fruits timely and in good condition.
Get Instant Quote
Are you a producer of Kenya Carrots or other products?
Apply to sell your produce directly to buyers worldwide.