Buy Fresh Kenya Pawpaws Directly From Exporters & Suppliers - Best of 2022 Market Prices
Get Instant Quote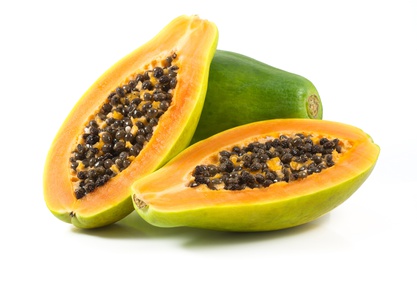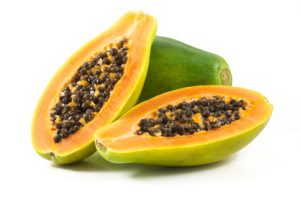 Selina Wamucii provides  fresh and healthy Kenya pawpaw to the rest of the world. The fresh Kenya pawpaws are sourced from smallholder farmers.
" ….my father would take his gun and basket and go to the woods and return in the evening loaded with pawpaws, young squirrel, and sometimes mushrooms of which he was vey fond. But there will never be a recurrence of those days which were the happiest of my life.'
-James A. Little
Pawpaws link back to North America, and were very popular among settlers that were colonizing the area, but have been shown to grow even better in temperate climes including Kenya. Many treasure Kenya pawpaws  for their flawless texture, fragrant aroma, incredibly sweet flavor, and health benefits with high protein levels.
Kenya pawpaws have gained a unique flavor and reputation thanks to careful cultivation techniques. Selina Wamucii understands these techniques, so consumers get only the freshest, healthiest, tastiest, and most importantly, Kenya pawpaws. Each Kenya pawpaw supplied by Selina Wamucii heralds another ground-breaking pawpaw flavor and a chain of miraculous benefits for the body.
Kenya pawpaws are also an exceptional diet food, with only 148 calories per cup, and more fiber than an apple or pear, pawpaws will make a delicious treat for anyone trying to shed some pounds. Kenya pawpaws have also been linked to aiding the fight against cancer! In a study by the University of Nebraska in the United States, patients who consumed 200 miligrams of pawpaw per day, had inhibited tumor growth, and increased health.
That is just a small portion of the amazing benefits the Kenya pawpaw promises. But Selina Wamucii promises even more: When you buy from Selina Wamucii, you can be sure that these benefits are concentrated and cultivated, guaranteeing that every Kenya pawpaw that arrives is on the precipice of perfection. A Healthy Fruit par Excellence.
Get Instant Quote
Are you a producer of Fresh Kenya Pawpaws or other products?
Apply to sell your produce directly to buyers worldwide.