Buy Fresh Kenya Watermelons Directly From Exporters & Suppliers - Best of 2021 Market Prices
Get Instant Quote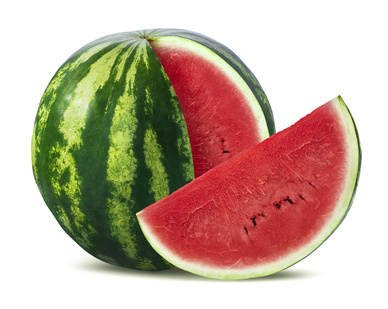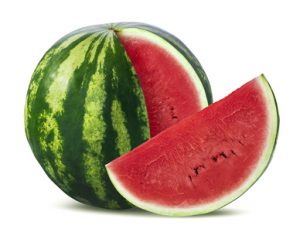 Selina Wamucii exports fresh and healthy Kenya watermelons to the rest of the world. Our Kenya water melons are sourced from smallholder farmers. We also serve the local market.
There are two varieties of the Kenya watermelons. The sweet watermelon has a sunny interior and honey like taste while the pink melons are the most common. This ancient African fruit is believed to have originated from the Southern African wild before it spread to Kenya, Kenya melon, and across the world during the agrarian revolution in the 17th century.
No other tropical fruit product is as attractive as the watermelon. Could this be because of its refreshing sweetness, it juicy flesh, the nutrients it contains or just its bust of color that adds brightness to your plate? Maybe this is the reason why it can be taken as a meal almost by anyone, any day.
With vast experience exporting Kenya melons to the world, Selina Wamucii continues to appreciate the fact that the watermelon holds more than just its flavor. It boasts powerful health benefits too, indeed living up to its name. The melon is made up of 90% water, making it one of the most hydrating foods. One single mature Kenya watermelons can produce two jugs full of the melon juice. This is why we are always happy to export the best Kenya melons to the world's major markets with clients ever eager and happy to receive our lovely watermelon.
But not only does it have that. Did you know that a cup of watermelon juice has antioxidants, vitamins and many more nutrients than any other fruit? The anti-oxidants prevent certain kinds of cancer. The watermelon equally has more lycophones than raw tomatoes. This stops free radicals from damaging the cells of your body. Hence proper oxidation and cell physiology is maintained.
Research shows that its juice can help cure swollen muscles, and it contains a substance called Citrulline which improves the functioning of arteries and capillaries that carry blood to various parts of the body. Citrulline also reduces the acidity of the blood, helping maintain the pH of blood which makes it conducive for the cells to live.
That red hue in the Kenyan watermelon like all other melons, is a substance called beta-carotene, a vitamin A compound which enhances the eyes' vision. Lastly, this fruit contains a product called citrine which may help to lower blood pressure.
So, here we are, glad to serve you nothing but the best of Kenya watermelon. A Selina Wamucii melon is a testimony to a commitment we have long held – that the body deserves outstanding care and what better way to offer the care than a substantial daily trace of melon in your diet. Fortunately you do not have to struggle, because Selina Wamucii has already figured it out. Simply demand the Kenya melon, Selina Wamucii will bring it out.
Get Instant Quote
Are you a producer of Fresh Kenya Watermelons or other products?
Apply to sell your produce directly to buyers worldwide.