Buy Kenya Tomatoes Directly From Exporters & Suppliers - Best of 2021 Market Prices
Get Instant Quote
Selina Wamucii exports fresh and healthy Kenya tomatoes to the rest of the world. Our Kenya tomatoes are sourced from family growers. We also serve the local market.
Botanists argue that a tomato is a fruit since it contains seeds, yet since it's used in preparation of a lot of dishes it is also popularly seen as a vegetable. Well, the debate continues. But Selina Wamucii gives a guarantee of fresh, organic Kenya Tomatoes – grown in Kenya and exported to world markets in sound conditions as dictated by global food standards.
Be it in decorating the plate or for use in a recipe, the tomato is one of the most popular ingredients and actually there are those dishes that would not exist without tomatoes as they are typically made with tomatoes as their key ingredient. Tomatoes are connected to the family of tobacco, eggplants, potatoes and Chili peppers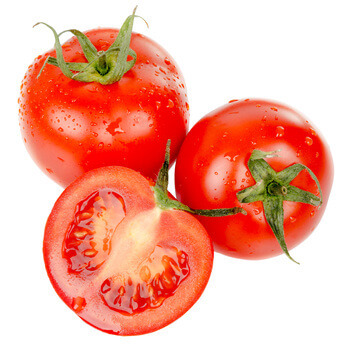 Advantages of Kenya tomatoes
Tomatoes from Kenya are particularly very rich in calcium, Phosphorous, Vitamin C, Vitamin A, Carbohydrates and Iron. The juice is very effective for liver and intestinal disorders. They are also well known to prevent several types of cancer, help maintain strong bones and repair damages caused by smoking. Did you also know that tomatoes are good for your skin, heart, hair, kidneys and heart? They reduce the risk of kidney stones and night blindness while keeping your hair shiny and strong.
The warm Kenyan climate is ideal for the growth of the best and nutritious tomatoes, with just the right amount of temperatures and humidity. The quality of the Kenya tomatoes is guaranteed as they are picked from the garden when firm, ripe and fully colored. They are  toxins free with no traces of chemicals in the final produce.
Selina Wamucii not only supplies the best graded tomatoes but also offers a variety of choice for whatever types that you fancy. They are carefully selected, hygienically handled and packed to the required health standards.
Give the Kenya tomatoes a try today by placing your order with Selina Wamucii. You will not only love them but you will also form part of our loyal and treasured regular customers. Our promise.
Get Instant Quote
Are you a producer of Kenya Tomatoes or other products?
Apply to sell your produce directly to buyers worldwide.