Buy Kenya Snow Peas Directly From Exporters & Suppliers - Best of 2022 Market Prices
Get Instant Quote
Selina Wamucii provides high quality Kenya snow peas to the local and export market. We source our Kenya snow peas from family growers in Kenya.
Kenya snow peas (Pisum sativum var. saccharatum), also referred to as mangetout are peas that undergo picking while still immature for eating whole. They differ from other related peas in that their pods are flat rather than round and bulging.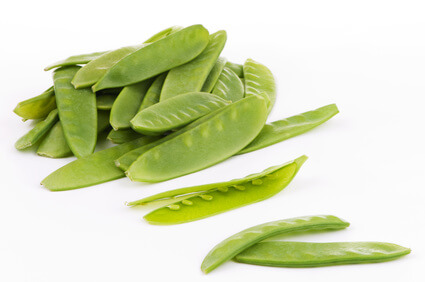 They come with both enclosing heart-shaped tops on the stalk side and long tails that exporters can choose to retain or cut. Our produce consists of both tops and tails to enhance its fresh look.
Although many people think of snow peas as vegetables from China, the exact origin is the Mediterranean from where they spread to Europe and reached widespread growth in the 1800s. The Chinese have always cooked the leaves, stems and peas spiced with garlic for serving with seafood. They provide 72 percent of the immunity vitamin C that the body needs daily.
We source our Kenya mangetouts from the following areas of Kenya: Central uplands and lowlands, Rift Valley highlands and lowlands and Western Kenya's forested regions. Many of our family growers come from major snow peas-producing counties including Meru, Nyandarua, Taita Taveta and Kiambu. These regions have the moderate temperature of 20 degrees celsius, fertile soils and well distributed rainfall patterns that the plants need.
Harvesting and packing of Kenya snow peas takes place the same day to reduce contamination, improve shelf life and meet shipping deadlines. Selina Wamucii always has a supervision team on the ground in various family growers' farms reporting to the management on progress. We also train the workforce to be very careful in the selection of unripe peas before packing. We transport the produce fresh to the packing store after undergoing washing and debris removal before packing starts.
We pack our produce in custom punnets. There are two types of packages: the 250 grams punnets and 500 grams punnets. These go into boxes housing 12 or 24 punnets per box. All of the produce consists of tops and tails. We store the loaded boxes in cold rooms of -23 degrees celsius while awaiting transportation en-route to the shipping destination. Upon arrival at your home town, you can keep your peas at room temperatures of 5 degrees celsius under a protective film lining or simply keep them in the refrigerator to extend its one-week shelf life.
Delivery of snow peas from Kenya takes place on the specific date that you have requested. You can give us a grace period of between one and two days to ship the product from Nairobi airport to your city.
You can make Selina Wamucii your choice partner for sourcing your Kenya mangetout every year as we have a highly trained staff base and reliable family growers. You can expect quality competitiveness as our produce undergoes inspection at the warehouse by the Kenya Plant Health Inspectorate Service (KEPHiS) to ensure it has no chemical residue and passes phytosanitary conditions. For price competitiveness, volume maximization and timeliness, no other local supplier beats us. We deliver. Make an order for Kenya snow peas today!
Get Instant Quote
Are you a producer of Kenya Snow Peas or other products?
Apply to sell your produce directly to buyers worldwide.