Buy Kenya Okra Directly From Exporters & Suppliers - Best of 2022 Market Prices
Get Instant Quote
Popularly nicknamed "lady's fingers" because of its thin, lovely appearance, Kenya okra is a green vegetable that can either be chewed in its crunchy raw-green nature or cooked to sweeten and thicken your soup. This vegetable which gives a delectable sweet taste to stews and sauces poseeses a high level of Vitamin C, K and folate content.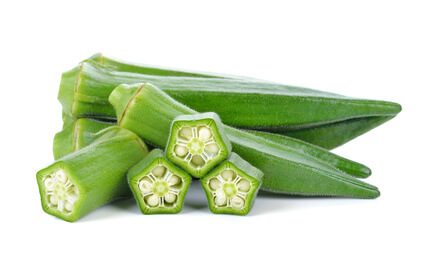 It is also popular for its amazing medicinal effects such as preventing kidney diseases and asthma, promoting a healthy skin and giving meals the much needed savory taste. Nutritionists recommend it for patients requiring more iron and protein supplements.
Kenya's well drained and fertile soils combined with the warm weather provide the ideal ground for growth of the much sought vegetable. Receiving an annual rainfall ranging from between 1500 to 1800mm, Kenya is indeed the ideal place for okra growth. Selina Wamucii have gone ahead to grow and export okra, becoming a prominent trader. We are keen to grow the crop in the highlands of Central and Eastern Kenya where the altitude is about 1600m above the sea level and temperatures ranging from 24 to 30 degrees Celsius. In times of drought,we irrigate the plants, ensuring they remain evergreen and succulent.
About our Kenya Okra
Our Kenya okra receives great care and speed during export.  The airlines treat the okra as a perishable product that requires to be transported fast enough. The success of Kenya okra in the global market stems from its constant supply throughout the year. The team at Selina Wamucii works daily to ensure that both the quality and consistency are sustained.
Get Instant Quote
Are you a producer of Kenya Okra or other products?
Apply to sell your produce directly to buyers worldwide.