Buy Kenya Marrow/Courgette Directly From Exporters & Suppliers - Best of 2022 Market Prices
Get Instant Quote
Selina Wamucii provides high quality Kenya marrow/courgette to the local and export market. We source our Kenya marrow/courgette from family growers in Kenya.
Going under different names around the globe, Kenya marrow is the mature fruit of a vegetable of the cucurbita pepo variety with the young harvest-ready fruit, which is more tender than the firm, mature one, going under the name courgette. The shape of the fruits when young or mature are ovular and long. Marrows, courtesy of their firm skins act as outer layers for stuffed consumer delicacies like mincemeat.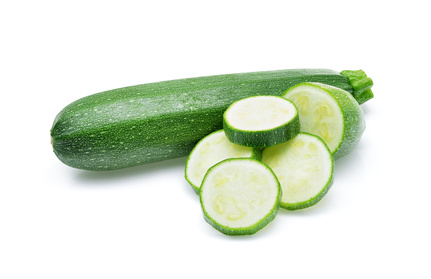 Like its history, the etymology or naming of Kenya marrow and courgettes is an interesting one. The very initial reference to them as marrow was 1822, before the word zucchini took over until the late 1920s and from 1931 the word courgette came to the frontline. From the wording, one can also learn more about the origin of the fruit. Marrow for a long time used to refer to the undeveloped but ready to cook fruits of the African gourd whose origin had been there since Stone Age. This shows that the plant now thriving mainly in Africa, Europe and south-west Asia (India and Pakistan) had been around for a long time.
There are several ways to enjoy your Kenya courgette which constitutes the young fruits that have not matured into marrow sizes. Here are two ways:
i.) Cut the vegetable into narrow slices that can be ready to include in a vegetable mix. Feature the cut ribbons into a stir fry mix and include a whip of cheese prior to the roast to offer a delicious meal at a low price.
ii.) Alternatively, you can make for a sweet meal by turning ground courgette into a cake. It will improve moisture retention even as it improves the aroma in the bread.
For nutritional purposes, it is a good recommendation to consume Kenya marrow/courgette for their pumpkin-like health benefits. Even with their little energy value of just 71 kilojoules for every 100 grams of serving, marrow consists of considerable amounts of folate and provitamin A for improved eyesight.
Kenya marrow/courgette thrives in areas that enjoy a warm breezy environment as sunlight improves the fruition stage. In some cases, studies of the plants in northern latitudes of the world have shown how the fruit can turn considerably in size from its flower bud in just a few hours of the day as long as there is plenty of sunshine.
Due to their high cucurbitacins content, referring to certain bitter plant compounds, marrows need little care in the farm as these compounds are toxic to pests. It is also essential not to consume these vegetables if they grow for ornamental purposes as they may include high doses of the toxin. However, domestic garden varieties such as the ones that grow in family farms in Kenya are quite safe as they have only a little of this component.
The storage parameters for Kenya marrow/courgette do not prove a headache owing to the long shelf life of the produce. The fruits can stay for several weeks in a cool, dry environment before they are ready to turn into a meal. Place your order today!
Get Instant Quote
Are you a producer of Kenya Marrow/Courgette or other products?
Apply to sell your produce directly to buyers worldwide.