Buy Kenya Custard Apple Directly From Exporters & Suppliers - Best of 2022 Market Prices
Get Instant Quote
Selina Wamucii is your go to source of fresh and healthy Kenya custard apples, which we offer to both the export market and the local market.
Kenya custard apple emanates from the Annona family with origins in Central America. Its scientific name is annona reticulate and its local etymology is matomoko, a bunchy fruit consisting of several overlapping cone-like berries in every pistil. The fruit derives its popular appeal from its sweet, soft whitish creamy flesh. The custard apple tree is bunchy with glossy dark green leaves, rounded crown, a trunk that is 25-35 cm in width, with a height of 15-35 feet, topped with a large spread of canopy.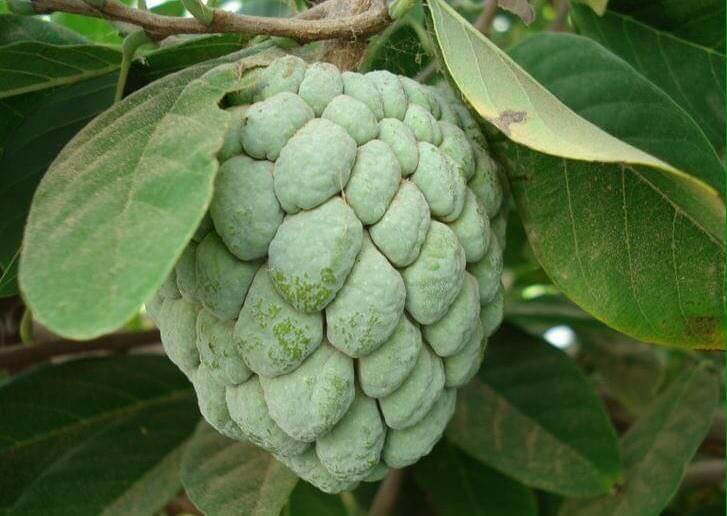 With its greenish yellowish flowers, custard apple conforms to the 'wild oats' phenomenon for producing multiple fruits, each cluster developing from individual flowers that sprout into a huge fruit bunch.
The fruit does well in most parts of Kenya as it is preconditioned to grow in tropical and some temperate climes. Even though custard apples prefer humid conditions, it is possible to grow them in semi-arid regions. This is where the soil is aerated, well-drained, and loamy with high natural mineral composition, though even some varieties can perform in poor soils. The pH range suitable for optimal growth is from 5.0 to 8.0.
Custard apples suffer from skin discoloration and splitting when under temperature strains lower than 13 degrees Celsius in the later stages of fruit development. To reduce this problem, sites with relatively warm temperatures are recommended.
Temperatures of 25 degrees Celcius, during flowering (from October to February) are favorable for good fruition. At temperatures beyond 28 degrees Celcius, custard apples produce more exuberance in stem and canopy but fewer flowers, leading to the drying of some parts, a reason they do not thrive in coastal tropical areas and hot inland regions.
It is essential to ensure soil moisture is available, consistently, during the fruit setting and maturation stages to hike yields and lower fruit splitting. The remedy for the best Kenya custard apple variety is irrigation.
Health benefits
It contains anti-oxides like vitamin c which helps fight free radicals in the body
Custard apples contain potassium and magnesium which protect our hearts from cardiac diseases.
Contain vitamin A which keeps your skin and hair healthy.
Helps in weight loss because it`s low in fats and cholesterol free.
Custard apples prevent expectant women from premature labour.
Their paste can be used for local application on ulcers, abscesses and boils.
Helps in building a good digestive system.
Remedy for Diarrheaand Dysentery
Important: never consume custard apple seeds due to their poisonous levels. Additionally, diabetic persons should take little quantities to stem the high starch levels of the fruit.
At Selina Wamucii, every day is a holiday with fruits of any variety including custard apples. Come one; come all for Kenya custard apples, straight from family growers.
Get Instant Quote
Are you a producer of Kenya Custard Apple or other products?
Apply to sell your produce directly to buyers worldwide.