Buy Kenya Cavendish Bananas Directly From Exporters & Suppliers - Best of 2021 Market Prices
Get Instant Quote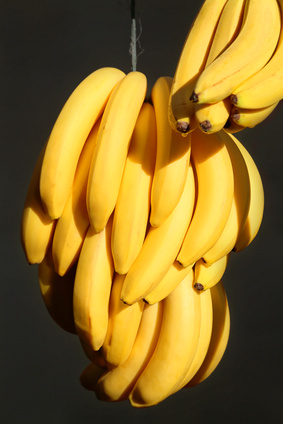 Selina Wamucii supplies fresh and healthy Kenya Cavendish bananas to the rest of the world as well as the local market, sourced from smallholder farmers in Kenya.
The Cavendish banana exported by Selina Wamucii is the most popular banana variety that is consumed worldwide. In fact the greatest percentage of bananas that fill the shelves of Western supermarkets are ultimately the Cavendish type. The greatest advantage of the Cavendish banana, just like many varieties of bananas,  lies in the fact that they are highly affordable and non-seasonal hence available all year round. The Kenya Cavendish banana is mainly grown in Kenya's highlands especially in Central and Nyanza regions.
The Cavendish banana reached the borough of Devonshire in England in the late 19th century from Mauritius. Before that, the Canary Islands had been the cradle from which Portuguese explorers from the 1500s dispersed the variety to a number of countries, including Western Europe and the Americas. However, African varieties of Cavendish, especially the dwarf cultivar, the most popular in Western nations, came into the continent from the original home of the banana, South-east Asia at a very early age. From there they dispersed into Kenya, Uganda and West Africa.
Ideally, our Kenya Cavendish bananas belong to every client who orders with us from any part of the globe.  They are of the highest quality, green, clean and fresh-ready for consumption when ripe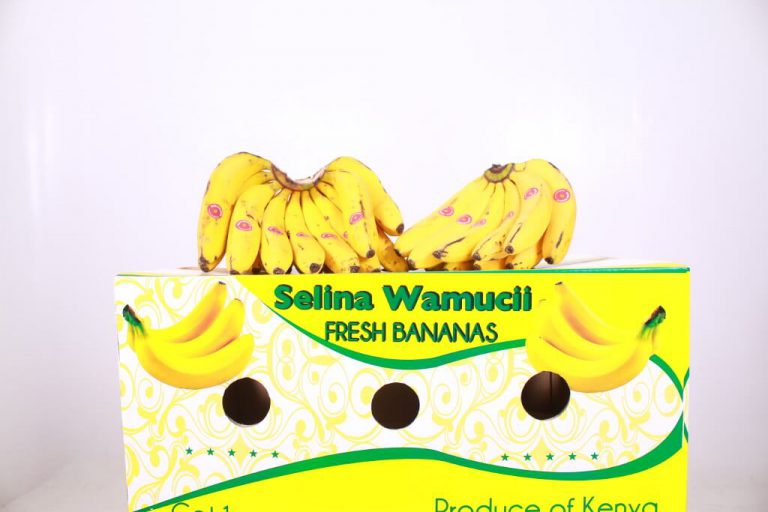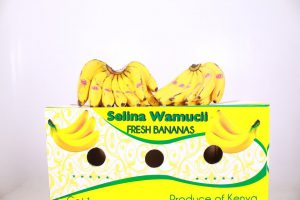 The taste of our Kenya Cavendish banana is great. The fruit can be used for normal consumption as a fruit, fruit salads, baking, fruit compotes as well as complementing routine food.
Selina Wamucii ships Kenya bananas to to clients spread around the world. Our Kenya Cavendish banana is of the highest quality, green, clean and fresh-ready for consumption when ripe.
The following important steps are carried out in the process of preparing our Kenya Cavendish banana for export:
Pre-surveying of each Cavendish farm/plantation before any harvest is done.
Each harvesting team must be accompanied by one of the Selina Wamucii Banana Quality Inspectors.
Each packing line at the selection and weighing center is supervised by one Quality Inspector.
The pickers and collectors are given clear cutting and handling orders.
The Cavendish bananas are thoroughly checked before being loaded to the shipping containers.
An allowance of 14 hours is given between cutting and loading in order to allow for optimum cooling.
The fruits are thoroughly inspected by the Kenya Plant Health Inspectorate (KEPHIS) to ensure conformity to global quality standards.
Get Instant Quote
Are you a producer of Kenya Cavendish Bananas or other products?
Apply to sell your produce directly to buyers worldwide.