Buy Kenya Karella Directly From Exporters & Suppliers - Best of 2022 Market Prices
Get Instant Quote
The temptingly succulent and ever green Kenya Karella promises a large pint of its bitter juice once squeezed, which can be added into food or drank directly. It comes with vital medicinal advantages such as diabetes management, cancer treatment and a detoxifying effect.
At Selina Wamucii, we know this only too well and that is why we are ever zealous to grow and export the vegetable which is a much-sought product in the Asian, European, Australian and US countries.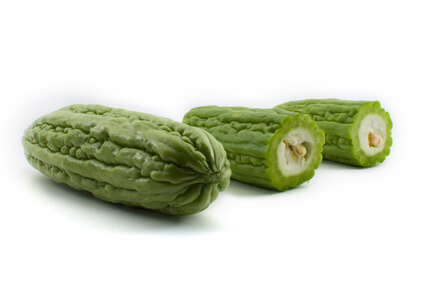 We work diligently to export the Kenyan karella to companies and individuals demanding it around the globe. They love the Kenyan karella because it boasts a fresh and rather thick skin, giving it a crunchy taste when chewed.
For people who might not like the bitter taste that comes with the Kenya karella, there are other ways to prepare and cook the vegetable thereby reducing its bitter taste. You just need to wash, peel and remove the seeds and then cut the remaining fruit thinly into slices. Salt them evenly and leave them for about half an hour. Once this time elapses, rinse the slices, squeeze out the juice and drink. It is less bitter! Alternatively, when the slices are cut, you can mix with onions and cook. It becomes palatable!
Advantages of Kenya Karella
Richer in calcium ions than your average spinach serving, the Kenya karella incredibly improves nutrition, giving the body a much fuller and livelier outlook. Other nutrients found in karella are a generous portion of potassium, beta-carotene, zinc, manganese and phosphorus ions. Kenyan karella is also a rich source of fiber, giving the body a better food digestion experience.
Kenya karella is vigorously sought, owing to Kenya's friendly climatic conditions. Requiring hot and humid conditions for growth, Kenya's geographical locations such as the Central, Eastern and Rift Valley generously provide the karella a good ground to thrive. The loamy soils are also fertile with a pH of between 5.5 to 6–perfect conditions for planting karella.
With quick and efficient exporting networks, Selina Wamucii is the right partner for Kenyan karella. We export to both individuals and companies worldwide who are always happy to receive a cargo of Kenyan karella from Selina Wamucii.
Get Instant Quote
Are you a producer of Kenya Karella or other products?
Apply to sell your produce directly to buyers worldwide.