Buy Kenya Curry Leaves Directly From Exporters & Suppliers - Best of 2022 Market Prices
Get Instant Quote
Selina Wamucii delivers high quality Kenya curry leaves for both the local and export markets. Our Kenya curry leaves are sourced directly from smallholder farmers who diligently work on their small farms daily to produce healthy curry leaves that are trusted worldwide. From these family growers, we always source the best!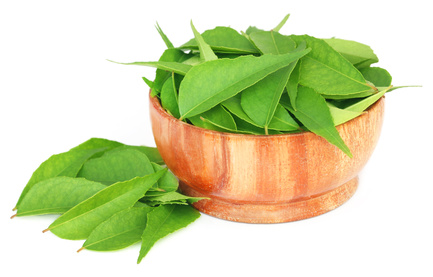 The Kenya curry leaves are popular across various types of cuisines around the world where they are used as flavouring agents. The common nutrients present in curry leaves include fiber, calcium, phosphorous, magnesium, iron, and copper among other useful minerals.
Benefits
While curry leaves are generally considered by majority of people as just flavouring agents, they are far more important and actually do offer serious health benefits minus the negative side effects of industrial medicine. The presence of a wide range of vitamins in curry leaves, for instance, helps to reduce oxidative stress as well as the effects of free radical activities. They have also been found to control blood glucose levels thanks to their anti-hyperglycemic properties. Cancers such as leukemia and prostrate are also controllable by curry leaves as a result of present chemical contents such as phenols.
The Kenya curry leaves certainly contain powerful antioxidant properties alongside the ability to control gastrointestinal challenges including indigestion, dysentery, ulcers and diabetes among others.The health benefits of curry leaves can therefore be summarized as follows:
Anti-diarrhea
Anti-cancer
Hair growth
Strong eyesight
Liver protection
Lowers cholesterol levels
Cure for gastrointestinal problems
Antioxidation
Prevent fungal and bacterial infections.
Studies have also demonstrated that extracts from curry leaves can reduce the effects of radiotherapy and chemotherapy. They have equally been found to offer protection of the bone marrow and protection against damages resulting from chromosomal effects. Curry leaves are also effective in skin care as the paste or juice of curry leaves can be applied on cuts, burns, skin irritations, insect bites and bruises.
Are you an importer, local retailer, or distributor interested in Selina Wamucii's carefully chosen Kenya curry leaves? Please Place Your Order and a representative will talk to you immediately.
Get Instant Quote
Are you a producer of Kenya Curry Leaves or other products?
Apply to sell your produce directly to buyers worldwide.