Buy Kenya Bird's Eye Chili Directly From Exporters & Suppliers - Best of 2022 Market Prices
Get Instant Quote
Selina Wamucii provides high quality Kenya bird's eye chili to both the local and export markets, carefully sourced from family growers in Kenya.
The origin of Kenya bird's eye chili is in Central America, the original source of all chili and pepper varieties around the globe. The distribution into the rest of the world, especially its modern home in India, the entire of south Asia, Ethiopia and Kenya happened through Portuguese conquistadors who first brought the spice to Europe and North America in the 1500s and 1600s A.D.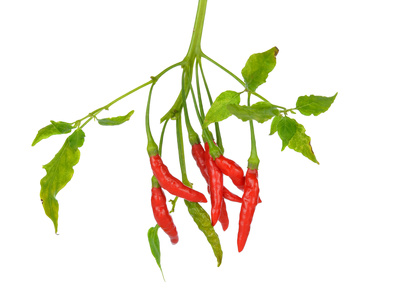 Kenya bird's eye chili is among the most sourced varieties in the world by, especially Europeans, owing to two major reasons:
Unlike their Asian counterparts, the Kenya chilis do not lose their strong flavor no matter the length of time they are not in use.
They have consistent flavor as opposed to the exceedingly chilly hot hebaneros and thus serve as major imports to Western countries.
Most people us Kenya bird's eye chili in meals because they want to enjoy the specialty of its fruit-like aroma and harsh yet likable spice. In some societies in Asia, it is possible to find the green cut stalks serving as raw side dishes to complement roasted or steam pork with rice serving as the main course. It is also common to find these chilis in fried delicacies, soup and courses.
The use of bird's eye chili to treat diseases has been pronounced in different societies across the planet. Courtesy of its gradual rather than instantaneous release of its bitter part (capsaicin), the spicy pod acts as a healing agent against bacteria in wounds. It is also possible to use the open skin of the ripe fruit on a wound to sanitize the cut and reduce the risk of further infection.
The growing habits of Kenya bird's eye chili match those of other peppers with some differences in the developing crop. The stem is usually green as is the pod holding tiny seeds which is usually 2 to 3 centimeters when fully developed. A single pod contains a maximum of 20 seeds and weighs around 3 grams. The conical fruit usually turns from green to a bright red color when it has ripened and is usually very hot in terms of the spicy capsaicin content.
We supply varieties that grow well in Kenya including Green Bird Eye Demon F1 and Red Bird Eye Demon F1. The first variety is highly aromatic and has small pods that are all green when mature. They take about 70 days to reach maturity from the date of transplantation. Thereafter they are ready for intermittent harvest for many months in a year.
Kenya bird's eye chili variety of Demon F1 is usually a very hot variety which has red beautiful short fruits, with dark green stalks which during harvest are cut just where they meet the stem to leave a long stalk attached to the fruit. They usually mature about 2 months and 15 days after transplanting from seedlings that come from their seeds. They are ready to pick just when they are in lime green or have blotches of red. They present a lengthy harvest duration, have constituent flavor and can produce about six tons for every acreage of land.
Both varieties of the Kenya bird's eye chili have resilience to various diseases including worms because of their sourness and can pass as self-preservation plants. However, farmers usually have to keep an eye on bacteria wilt which may reduce their capacity to produce enough yields due to wilting of stems and fruits.
Selina Wamucii provides the freshest Kenya bird's eye chili right from family growers in the right capacity whether it is 50g, constituting the basic packet size, or shipment sizes in terms of kilos and tons. We source only the best without compromising on quality over quantity. Make your order today.
Get Instant Quote
Are you a producer of Kenya Bird's Eye Chili or other products?
Apply to sell your produce directly to buyers worldwide.