Buy Kenya Basil Directly From Exporters & Suppliers - Best of 2021 Market Prices
Get Instant Quote
When thinking of Mediterranean food, the first thing that is likely to cross the mind is basil, particularly Kenya Basil. That strong fresh taste that invokes pasta  and caprese salad. Several studies have shown that a Mediterranean diet is low in cholesterol and is associated with good heart health. So the mere smell of basil reeks of nature, of health, of life. Imagine those fresh green leaves just pulled out from the ground, still damp with dew.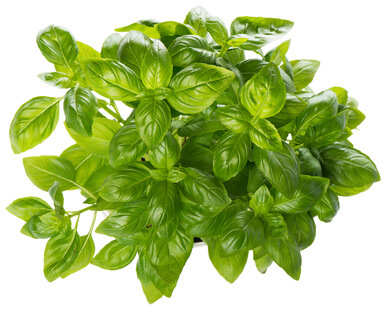 Its a ticket straight to a fresh welcoming kitchen where health and long life is guaranteed. And this is exactly what Selina Wamucii's basil from Kenya promises to deliver to kitchens around the globe.
Of course, finding natural basil is not easy. Yes you can find jars of pesto anywhere, along with sauces advertising basil flavor or content and dried basil on spice racks. But those crisp leaves just waiting to be cut, leaving a little green on the knife. Those are rare, especially if you're looking for organic, natural basil that won't wilt after a few days.
And so it can be a lonely world out there for the health conscious, and we are many. In fact every human being desires healthy eating, but the options and avenues to healthy food grows slimmer if not way expensive, every day. Now you have a friend in Selina Wamucii. A caring partner in health, ever glad to cover the extra mile that many dread, we avail natural basil from Kenya from local family growers and export them while still fresh to the rest of the world. You have come to the right place.
Available Varieties of Kenya Basil
Not only sweet basil can be grown in Kenya. Other aromatic and medicinal varieties flourish in this natural and sunny environment. Camphor basil and even African blue basil are available. It's no wonder that basil is one of the most common herbs used throughout the country. Used to treat a wide variety of maladies, Kenya basil boasts of anti-inflammatory properties and is known to stimulate circulation, immune response and is full of anti-oxidants.
It would be a luxury to have access to all of these types of basil elsewhere. But that's where Selina Wamucii comes in. All organic and weeded by hand to keep pests at bay without using chemicals, the offer of different strains of basil from Kenya is the largest in the country.
Please do not to settle for a wilted little bunch of greens that last a day or two. Surprise everyone with the smell of fresh Mediterranean kitchen graced by fresh, Kenya basil.
Get Instant Quote
Are you a producer of Kenya Basil or other products?
Apply to sell your produce directly to buyers worldwide.