Buy Kenya Canned Pineapple, Pulp & Concentrate Directly From Exporters & Suppliers - Best of 2021 Market Prices
Get Instant Quote
With the raw produce sourced from family growers, Selina Wamucii's Kenya canned pineapples stand for high quality and are consistently available in both juice and syrup form. Our range of Kenya canned pineapples include sliced pineapples and pineapple pieces offering great options all year round.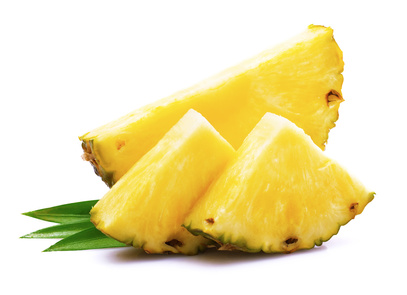 The Kenya canned pineapples are sold globally to both distributors and retailers through whom they find way to the final consumers who are ever happy to consume the great testing canned pineapples from Kenya. Our canned pineapples are processed from high quality fresh pineapples, sourced directly from superbly maintained farms.
Our Kenya canned pineapples come in different forms like whole slices in syrup, Kenya canned pineapple pieces, Kenya canned pineapple rings.
The canned pineapples are prepared from mature pineapples, all conforming to globally recognized best standards of Ananas Comosus from which the core and peel are removed. The pineapples in cans are packed safely in natural juice as well as sugar syrup.
Selina Wamucii also supplies Pineapple Juice, Pulp and Concentrate.
Kenya Canned Pineapple Properties
Uniform in size and colour.

Free from artificial colouring.

Bright golden yellow in colour.

Free from discolouration.

Free from cloudiness.

Available Options
432 grams Nett Content:
1. Pieces
2. Slices
Packaging: 24 cans per case
567 grams Nett Content:
1. Pieces
Packaging: 24 cans per case
836 grams Nett Content:
1. Pieces
2. Slices
Packaging: 24 cans per case
Selina Wamucii guarantees the highest level of quality right from the fruit used to the final product that the end consumer will enjoy. All pineapples are grown in a sustainable manner thus conforming to 100% environmental safeguarding through sustainable production in food production.
Our professionally produced Kenya canned pineapples enable everyone to enjoy the pineapple fruit throughout the year both when the fruits are in season as well as when they are off season. The canned pineapples offered by Selina Wamucii can be enjoyed all year round with the same freshness and flavour of a fresh pineapple.
Place your order today and enjoy our canned pineapples which are produced from carefully chosen fresh pineapples.
Get Instant Quote
Are you a producer of Kenya Canned Pineapple, Pulp & Concentrate or other products?
Apply to sell your produce directly to buyers worldwide.