Buy Kenya Sweet Potato Directly From Exporters & Suppliers - Best of 2022 Market Prices
Get Instant Quote
Selina Wamucii provides high quality Kenya sweet potatoes for both the local and export market. We source our Kenya sweet potatoes from family growers.
Among all tubers that are available in the world, the sweet potato is the most abundant despite having less varieties than, say, yam with its 400 species. In Africa, East Africa leads in the production of the crop especially in populous regions of Kenya.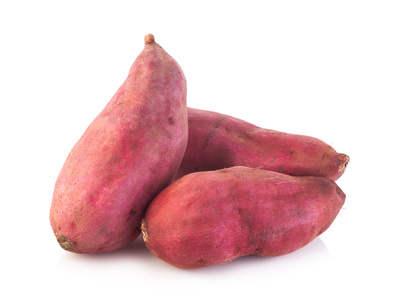 The latin name for sweet potato is Ipomea batatas L. It derives from the first word for the potato that the discoverer of the New World and also one of the initial Europeans to taste the tuber, Christopher Columbus knew in the Americas: the word was Quechua or potato, leading to the Spanish term Patata and in Latin, Batata.
The origin of Kenya sweet potato can be traced to the Central American highlands about 5 millennia ago, the period which the tuber has enjoyed widespread cultivation to date. United Nation's FAO statistics reveal that the production levels of tuber hiked in the 1980s as populations burst across the globe, leaving around more than a dozen countries experiencing population booms to account for 97% of all worldwide exports.
Selina Wamucii is proud to source Kenya sweet potatoes from the lush highlands of Kenya that conform perfectly to the crop's ideal cultivation parameters. Needing just 24 degrees Celsius, the sweet potato thrives on soil that is light in texture and well distributed with aspects of loam with a PH of between 4.5 to 7.0. The tubers can thrive in dry soils but require lime to survive in these alkaline conditions or else they may wither. They require relative levels of rainfall, but not too much: just below 1000 millimeters annually is conducive enough.
Propagation of the sweet potato happens through tubers or cuttings. The vines develop rapidly and thus no need to look after the sprouting plant. They are so simple to grow that even weeding in the first few days is not necessary as the vines shield any weeds beneath them, killing them off.
They need god maintenance though despite their ease of planting. They can be affected by bacterial wilt and hairy roots, and other fungal diseases especially in aluminum oxide-rich soils. You can control these by adding lime or manure from the farmyard for basic control. Fusarium rot is also common on both the roots and stems but choosing cuttings free of infection can offer simple control measures.
Kenya sweet potatoes mature when the leaves turn into a yellowish color. The vines also turn into a dark hue and start withering, thus acting as a sign that the tuber is ready for uprooting. The maturity period of the crop is among the shortest of the tubers family for it happens just when the plant is 120 days old.
During a typical harvest, it is essential to keep an open mind so as not to uproot more than the necessary quantity of Kenya sweet potatoes for fresh consumption. Otherwise, it is possible to harvest all tubers since they mature at the same time ready for the market.
In terms of nutrition, Kenya sweet potato is recommended as a source of high carbohydrates for added energy. Non-starch carbs account for up to 7.5g per 100g of total nutrients. Sugar levels range between 0.5 to 7.5g per 100g of total nutritional composition, thus making it a balanced for combating bad sugar in blood even as it adds energy.
Carotene and Vitamin B Thiamine and Vitamin C through Ascorbic Acid are also marginal, providing 4mg, 0.10mg and 25g respectively, thus boosting immunity against diseases. With a moisture content of 50 top 81 g per 100g or 50% of the plant's nutritional content, Kenya sweet potato can save one from dehydration.
The sweet potato is not just for gourmets. It can also double as an industrial crop for dye production. South Americans usually net ground sweet potatoes and mix with lime sap to make a black dye.
Selina Wamucii is always on the standby to deliver to the rest of the world this staple food crop from the heart of East Africa. Place your order today!
Get Instant Quote
Are you a producer of Kenya Sweet Potato or other products?
Apply to sell your produce directly to buyers worldwide.