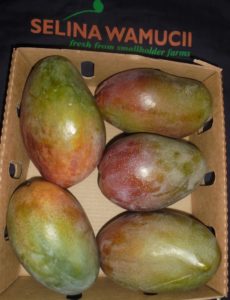 The mango is surely Kenya's premier fruit because of its vestment with drought-resistant qualities. This is to the extent that as early as 2010 it had began serving as a boon for eco-friendly practices when arid northern lands ditched charcoal burning for mango farming. In 2017, several fantastic developments have happened to the exemplification of why growing this perennial fruit is a necessity in arid regions. A Chinese consortium pegged its weight on mango exports from Kenya as of March of the year due to the fruit's increased demand as a sedative and weight loss regimen in the Far-east. This is after signing a deal with the Kenya National Chamber of Commerce and Industry (KNCCI).
The news does not end there for right here in the land where Mangoes From Kenya exports fresh family-grown Kenya mangos, counties are rising with new varieties on a yearly basis. Several farmers are now gaining interest to plant mangos especially the popular varieties including apple mango, kent mango, tommy atkins mango and even Ngowe mango.
Even as Kenya mango production increases, the crop faces fresh challenges. One of these is the fact that the country expends a lot of capital to the production of the crop but neglects family growers who, despite being the main producers, lose 40 percent of their yields to inadequate harvesting methods and low par storage. Other reasons for these notable losses are the infestation of insects attracted to mangoes as moths to light including weevils, dusty mildew and anthracnose.
However, you still can make it your big reaping season by following proper husbandry as the farmers in the Selina Wamucii Farmers Program are doing such as: planting the plants in spacious land so that the fibrous root system of the tree can find ways to source for water even when dry. Likewise, spacing helps the leaves and flowers to undergo photosynthesis early. Secondly, it is essential to prune the trees regularly for, studies have found out, actually one can increase yields dual-fold due to the free rein of resources to the fewer branches left. If you are to grow other crops beneath the mango trees, let them be dicotyledonous seasonal crops like beans or peas as these do not compete for root infiltration into the soil.
Transportation is also one of the many ways to make your mango yield last fresh till it reaches markets. Mangos From Kenya is already addressing this through efficient logistics which ensure that our Kenya mangos reach their clients still as fresh. Therefore, why not take advantage of the booming mango farming in Kenya by making Mangoes From Kenya your partner of choice.